Programming should be a major hobby of the programmer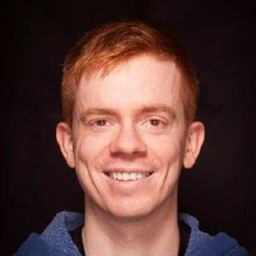 Employee, CTO, Parity CH ehf.
Professional experience for Agust Karlsson
Technical Director at Parity Creative House.

Lead Android and Flutter Developer

Meniga Ltd.

Lead Android developer for Meniga Ltd, a leading banking software solutions provider. The mobile department is also working on a cross platform Flutter solution for banking clients.

2 years and 10 months, Oct 2011 - Jul 2014

programmer

Snjóhús Games

4 years and 4 months, Oct 2007 - Jan 2012

Gameplay Programmer

CCP hf.

Working on EVE's latest expansion, Ambulation. Work includes design and implementation of (networked) gameplay mechanics, database programming as well as basic game systems. Work closely with the designers and artists. The project is executed using the Scrum methodology.

1 year and 1 month, Mar 2009 - Mar 2010

Programmer

S4M Solutions for Media

2 years and 7 months, Oct 2006 - Apr 2009

Software manager & co-owner

Artenade World Art Gallery

Design and implementation of online software solutions for Artenade. Management and control of business processes.

11 months, Apr 2007 - Feb 2008

Lab assistant

Reykjavik University

Research, design and implementation of research tools and projects. Main research article focused on semantic spatial mapping for mobile intelligent agents (robots).

6 years and 2 months, Apr 2001 - May 2007

Application developer

VHE ehf

Programming, programming maintenance and update. Computer maintenance and support. Webpage design, implementation and maintenance. Work included programming of hand-held computers and low level programmable control circuits as well as in-house support tools and web-based information tools. The job was partially a remote position.

1 year and 6 months, Apr 2005 - Sep 2006

Application developer

Access AG

Working for a leading Recruiting Solutions service provider as an IT consultant in Germany. Everything from complex process modules to highly interactive internet packages as well as database management and Macromedia Flash programming.
Educational background for Agust Karlsson
6 years and 4 months, Sep 2001 - Dec 2007

Computer science

Reykjavik University

Applied computer science, artificial intelligence